The Network tab for node
…and much more. netsleuth is a project that brings the Chrome DevTools' Network tab to node.js – natively. Inspect all outgoing HTTP(S) requests from a node.js process with no code changes.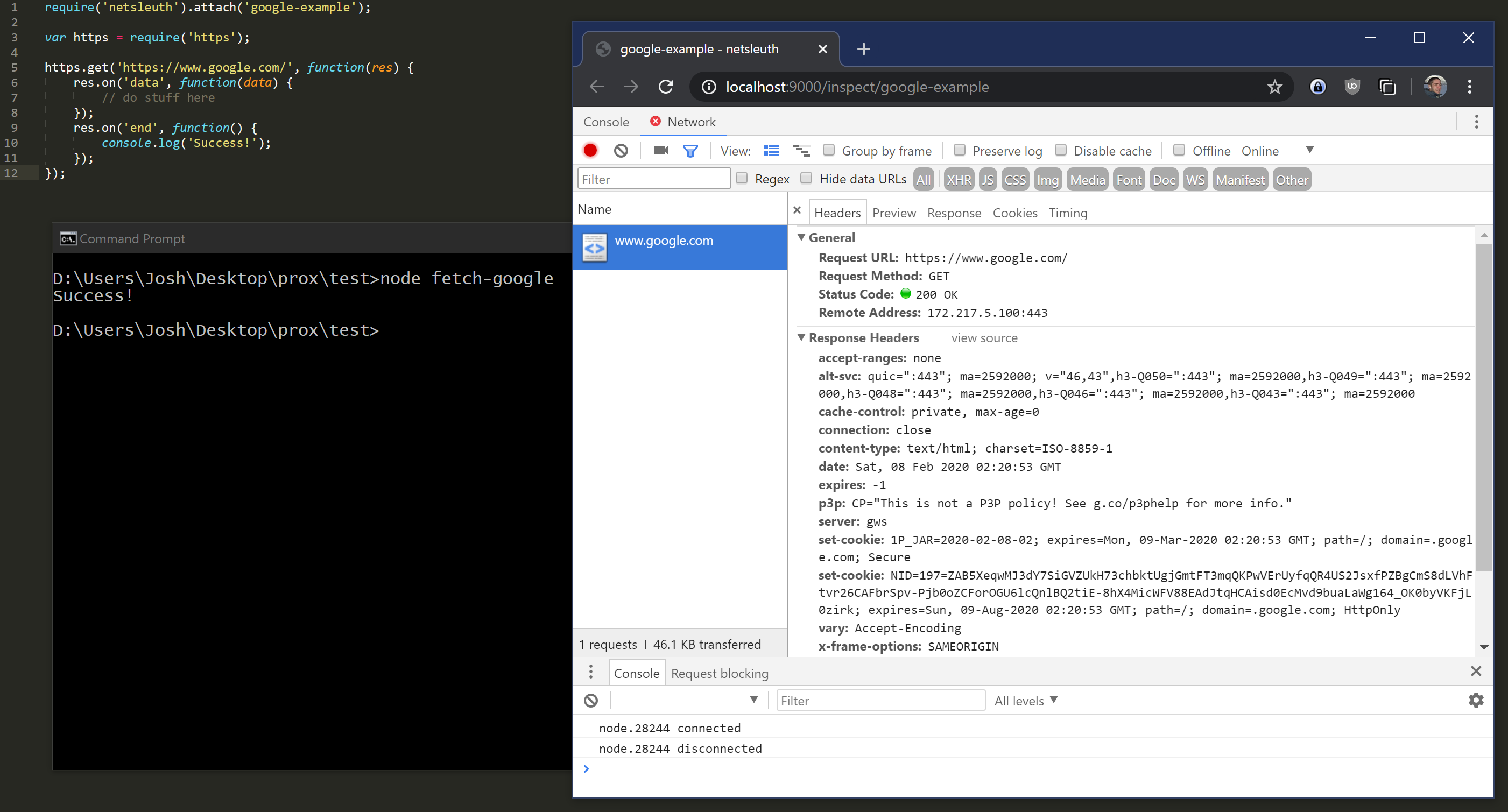 The project aims to be an all-in-one HTTP toolkit. netsleuth can:
Inspect any outgoing requests from node process(es) running on your machine. No code changes, proxy configuration, or TLS certificate headaches necessary.
Act as a proxy server, allowing you to inspect requests between anything.

As a reverse proxy, it forwards all incoming requests to a target server.
As a forward proxy, it handles all outgoing requests from a properly configured client to any server.

Use a public gateway service to forward inspectable incoming requests from the public internet to your local development environment.
Make HTTP requests from the command line using the req CLI (and optionally inspect them in the GUI).
netsleuth uses the powerful and well-known Chrome DevTools GUI that developers are already familiar with. It implements a daemon that speaks the DevTools wire protocol to light up the GUI with request data, and serves a lightly modified version of the DevTools that can be viewed in a normal browser tab.
Bringing this project into reality required an exceptionally deep understanding of many core internet technologies: HTTP, TLS, TCP, DNS, and node.js internals to name a few.
Full details, documentation, and more is available on the netsleuth website.